Special event weekends run from April through October.
Daily activities start June 12 and end August 24.
Daily activities start with a cartoon in the morning, a visit from Yogi Bear, and a craft. Throughout the day, scheduled activities may include a water balloon toss, kickball, and relay races. The day ends with a wagon ride and a craft followed by a movie.
Don't worry, you will get a detailed schedule when you check in with the times and locations of each event.
Remember, we have two indoor activity halls so rain or shine we have a good time!
Themed Weekends at Frankenmuth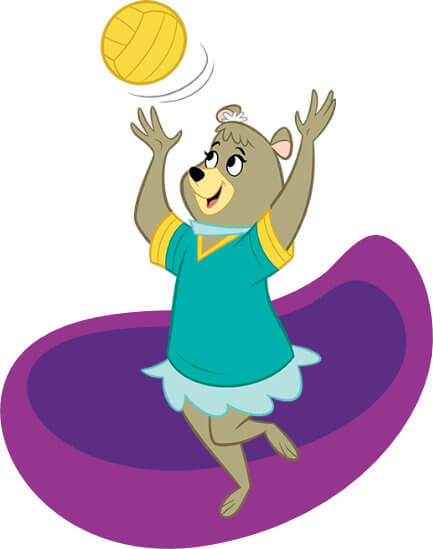 April 7-9
Easter Weekend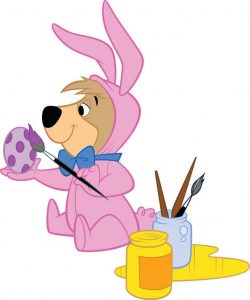 Spring Crafts, egg dyeing, Easter egg hunt and visits from Yogi Bear.
April 14-16
Artists in Training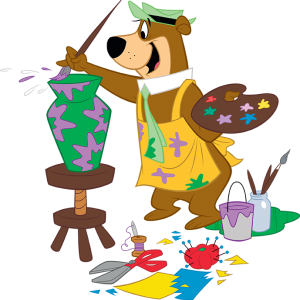 Be sure to bring your creativity with you as there will be arts and crafts all weekend including colortime bags and ceramic painting.
April 21-23
Celebrate Spring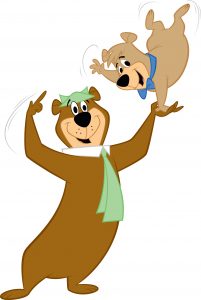 Spring is in full swing in Frankenmuth. Spend the weekend and enjoy a Saturday filled with bear visits, games and crafts.
April 28-30
Junior Ranger Weekend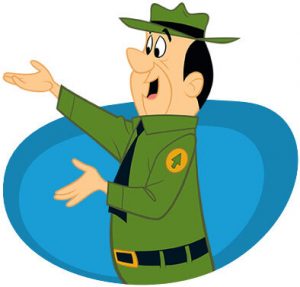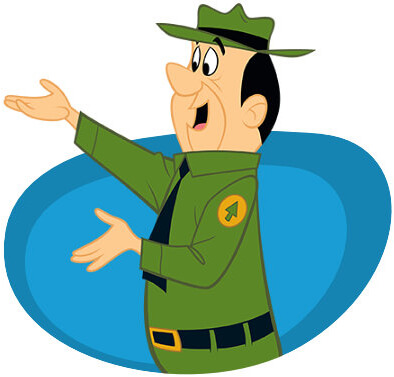 Learn some new skills at this weekends planned activities. There will be SAFE archery, compass scavenger hunt, create a bird feeder and more.
May 5-7
Kites & Flights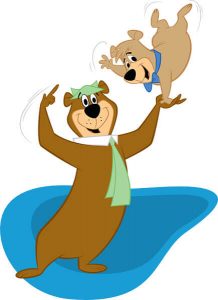 We will be making kites, paper airplanes, and building pop bottle rockets.
May 12-14
Mother's Day Weekend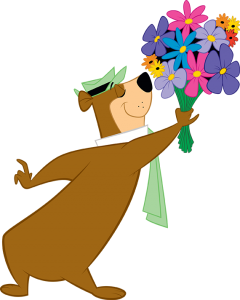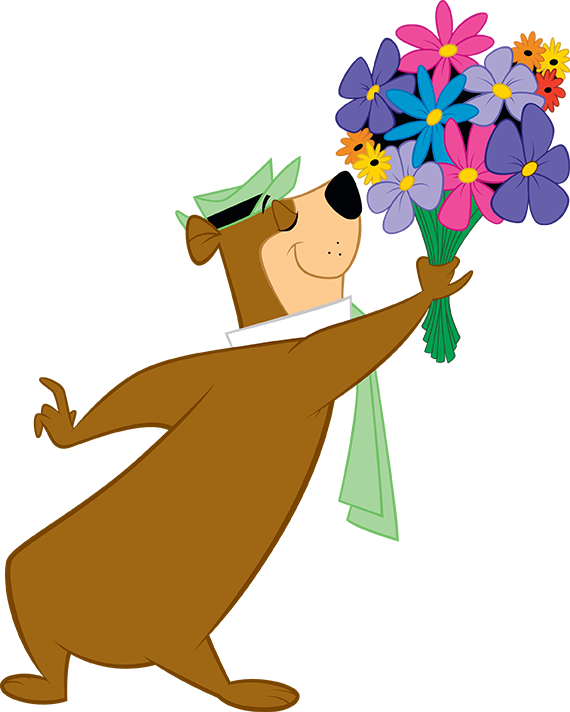 Celebrate with mom this weekend. Special activities for mom and the kids on Saturday. Make a Mother's Day craft and a Pancake Breakfast Sunday FREE for Moms.
May 19-21
Sports and Games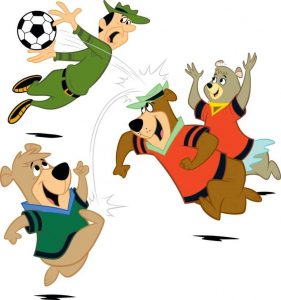 Sports from all seasons will be include for a fun weekend.
May 26-29
Memorial Day Weekend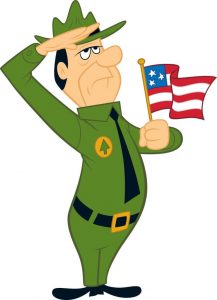 A three night stay is required for this activity filled weekend. At Jellystone Park we have a DJ Saturday night, activities, crafts, and visits from Yogi Bear. Frankenmuth is host to a popular dog show event and Hot Air Balloon competitions.
June 2-4
Yogi Bear's Tropical Birthday Weekend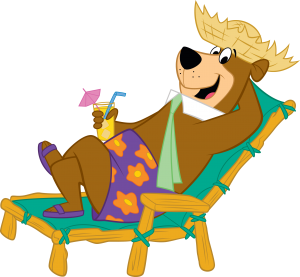 Spend the weekend in the tropics with your family. Join in on a Surprise Party for Yogi Bear. Birthday games, card making, hula hoop contest, island hopping and flower lei making are a few of the activities planned.
June 9-11
Holidays & Decades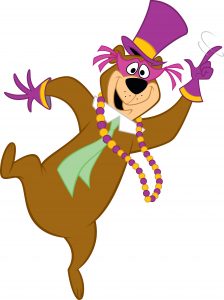 Visit Frankenmuth this weekend to experience games and crafts from different decades or holidays. There will be an Easter egg  hunt, painting Halloween pumpkins, tye dye with neon 80's colors and paint Christmas ornament ceramics. Downtown is also host to the annaul Bavarian Festival this weekend.
June 16-18
Superheroes Weekend
Have a magical time with Yogi BearTM and friends. Super hero agility, super hero tug--o-war, treasure hunt, super hero hangman & more.
June 23-25
Yogi Bear's Snack Attack Weekend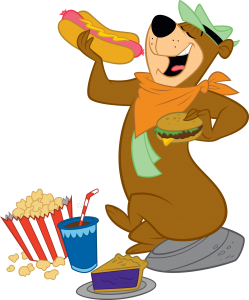 Enjoy the first full weekend of Summer in Frankenmuth with activities that include a pizza party on Saturday. There will be an evening DJ dance party with an ice cream social.
June 30 - July 5
Independence Celebration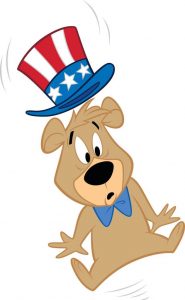 Camp with us three nights between June 30 - July 5 and the 4th day of your stay is just $4. (Excludes rental units) A three night stay is required for this holiday. Fireworks are held in Frankenmuth on July 3 in Heritage Park. Activities in the park include tye-dye, bike decrating and a DJ.
July 7-9
Christmas in July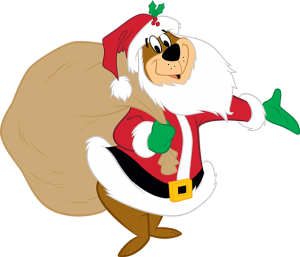 Join us for FREE Breakfast with Santa Saturday morning and Santa will have a treat for all the kids.
July 14-16
Old Time Fair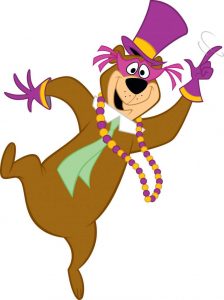 Play old fashioned carnival games, enjoy cotton candy, and musical dots.
July 21-23
Outerspace Adventures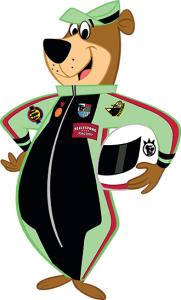 Have a blast with us this weekend doing some unique activities such as pop bottle rockets, galaxy spin art, neon painting and a flashlight lollipop hunt.
July 28-30
Jellystone Park Corn Boil
Join us for the annual corn boil Saturday night.
August 4-6
Western Weekend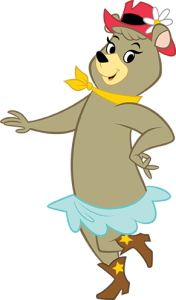 Visit the old west this weekend and participate in our horse races, SAFE archery, and line dancing at the Saturday night DJ.
August 11-13
Sweet Retreat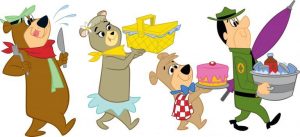 Make your own candy stick, candy bar bingo, and lifesize candy land game are planned.
August 18-20
Big Splash Pool Party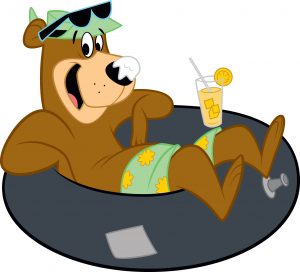 Prepare to get wet this weekend with a water balloon toss, water limbo, duck races and a fun afternoon with the foam machine.
August 25-27
Classic Camping Fun Weekend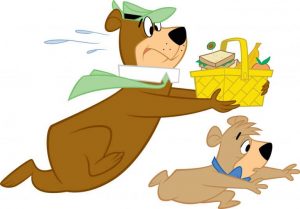 Join us this weekend to enjoy all your favorite camping activities such as kickball, GaGa Ball, ceramic painting, s'more making and more.
September 1-4
Labor Day Weekend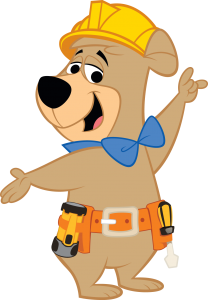 A three night stay is required. Tie-dye, prize bingo, pancake breakfast Sunday morning, with games and crafts all weekend.
September 8-10
AutoFest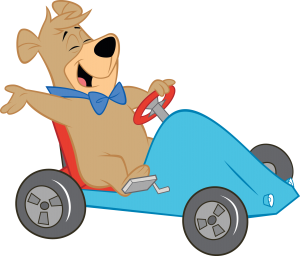 Auto Fest held in Heritage Park, join us for all the fun planned for the weekend at Jellystone Park.
September 15-17
Octoberfest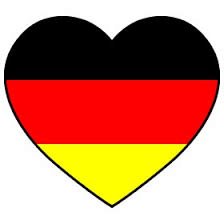 Frankenmuth's annual German Festival takes place in Heritage Park this weekend.
September 22-24
Awesome Autumn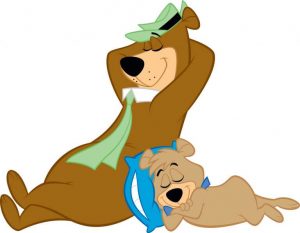 Welcome the Fall season with fall crafts, stuff a friend plush, and s'more making on Saturday night.
September 29 - October 1
Tricks or Treats Halloween Weekend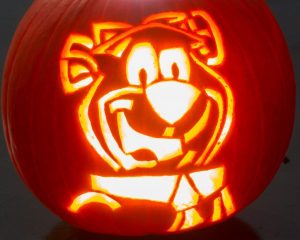 A fall celebration that includes pumpkin painting, spooky mini golf, and trick or treating.
October 6-8
Boo Boo's Halloween Weekend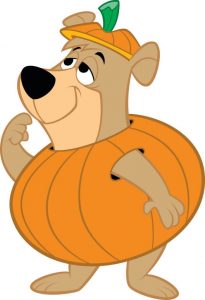 Pumpkin Painting and trick or treating. Saturday night DJ and fall crafts make for a great weekend.
October 13-15
Yogi BearTM Halloween Weekend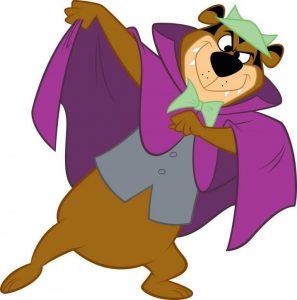 Trick or treating, pumpkin painting and awards for the best decorated campsite.
October 20-22
Halloween Fun Weekend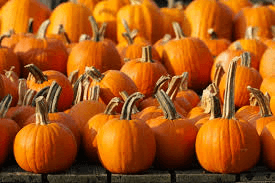 Fall crafts, pumpkin painting and trick or treating.
October 27-29
Fall Fun Weekend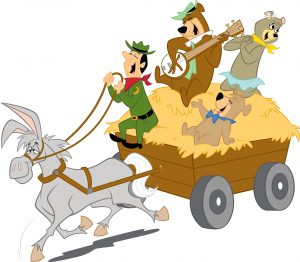 Join in on the last weekend of activities for 2023. Fall crafts and games can all be enjoyed this weekend.