Special event weekends run from April through October.
Daily activities start June 6 and end August 25.
Daily activities start with a cartoon in the morning, a visit from Yogi Bear, and a craft. Throughout the day, scheduled activities may include a water balloon toss, kickball, and relay races. The day ends with a wagon ride and a craft followed by a movie.
Don't worry, you will get a detailed schedule when you check in with the times and locations of each event.
Remember, we have two indoor activity halls so rain or shine we have a good time!
Themed Weekends at Frankenmuth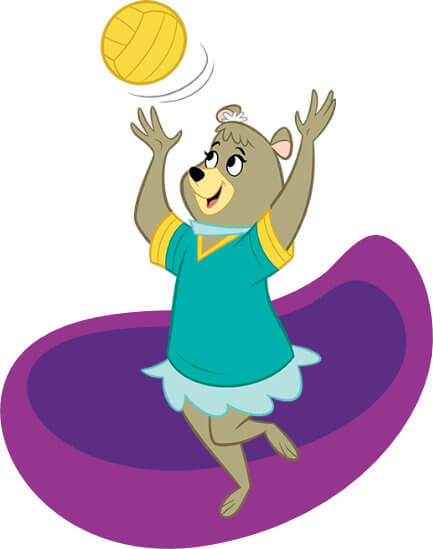 April 1-3
Celebrate Spring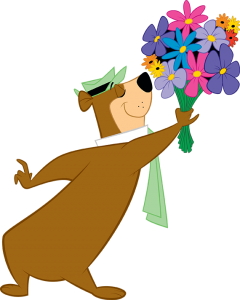 Spend Spring Break at Jellystone Park and enjoy a Saturday filled with bear visits, games and crafts.
April 8-10
Artists in Training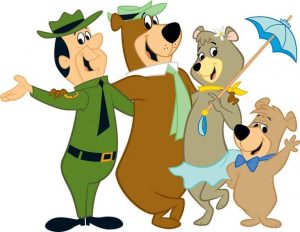 Games for all ages including jumbo horseshoes, candy bar races and camping hangman!
April 15-17
Easter Weekend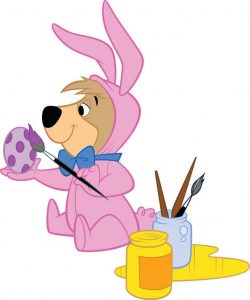 Spring Crafts, egg dyeing, Easter egg hunt and visits from Yogi Bear.
April 22-24
Celebrate the 80's Day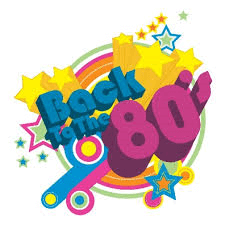 Join us for a totally awesome time. Crafts, games, and more.
April 29 - May 1
Junior Ranger Weekend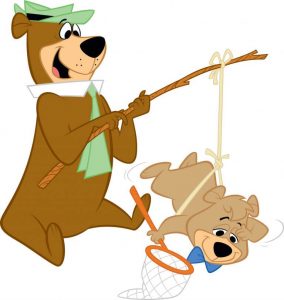 Learn some new skills at this weekends planned activities. There will be SAFE archery, compass scavenger hunt, create a bird feeder and more.
May 6-8
Mother's Day Weekend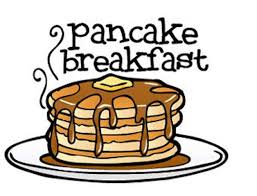 Celebrate with mom this weekend. Special activities for mom and the kids on Saturday. Make a Mother's Day craft and a Pancake Breakfast to go Sunday FREE for Moms.
May 13-15
Spring into Summer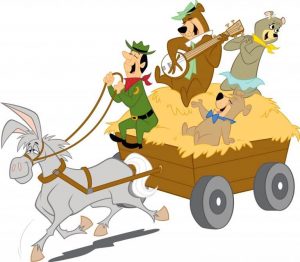 We are anxious to get Summer camping started and will have corn hole games, jumbo horseshoes, yard yahtzee and wagon rides.
May 20-22
Sports and Games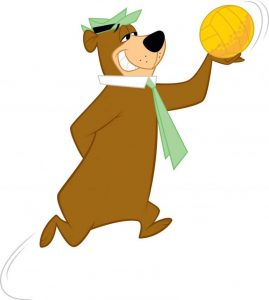 Sports from all seasons will be include for a fun weekend.
May 27-30
Memorial Day Weekend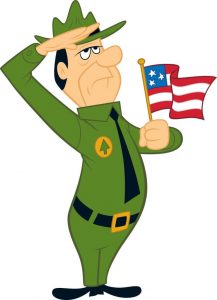 A three night stay is required for this activity filled weekend. At Jellystone Park we have a DJ Saturday night, activities, crafts, and visits from Yogi Bear. Frankenmuth is host to a popular dog show event and Hot Air Balloon competitions.
June 3-5
Yogi Bear's Birthday Bash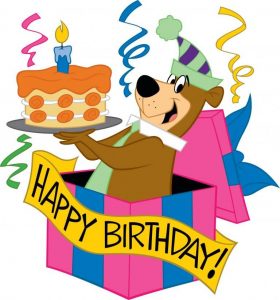 Join in on Yogi Bear's surprise party on Saturday. There will be birthday party games, card making, and a treat.
June 10-12
Bavarian Festival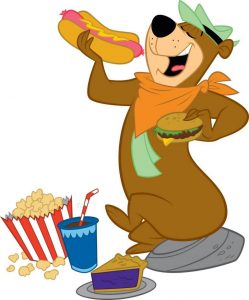 Visit Frankenmuth this weekend and join in on the fun activities planned at Frankenmuth Jellystone then head downtown for more fun at the Bavarian Festival.
June 17-19
Superheroes Weekend
Have a magical time with Yogi BearTM and friends. Super hero agility, Princess secret code trivia, super hero hangman & more.
June 24-26
Summer Kickoff Weekend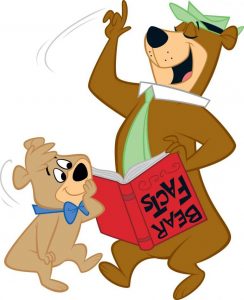 Enjoy the first full weekend of Summer in Frankenmuth with activities that include a pizza party on Saturday and an evening DJ dance party.
July 1-4
Independence Celebration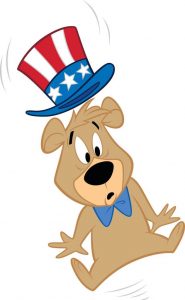 Camp with us July 1,2,3 and stay the night of July 4 for just $4. (Excludes rental units) A three night stay is required for this holiday. Fireworks are held in Frankenmuth on July 3 in Heritage Park. Activities in the park include tye-dye, and visits from Yogi BearTM.
July 8-10
Holly Jolly Holidays
Join us for FREE Breakfast with Santa Saturday.
July 15-17
Old Time Fair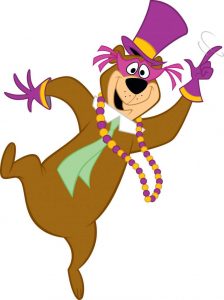 Play old fashioned carnival games, enjoy cotton candy, and musical dots.
July 22-24
Outerspace Adventures
Have a blast with us this weekend doing some unique activities such as pop bottle rockets, galaxy spin art, neon painting and a flashlight lollipop hunt.
July 29-31
Jellystone Park Corn Boil
Join us for the annual corn boil Saturday night.
August 5-7
Take it Outside
Spend the weekend in the great outdoors. Play outdoor games, obstacle course, and a campfire with s'more making.
August 12-14
Sweet Retreat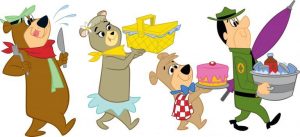 Make your own candy stick, candy bar bingo, and lifesize candy land game are planned.
August 19-21
Big Splash Pool Party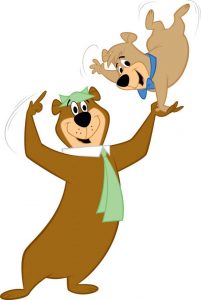 Prepare to get wet this weekend with a water balloon toss, water limbo, duck races and a fun afternoon with the foam machine.
August 26-28
Classic Camping Fun Weekend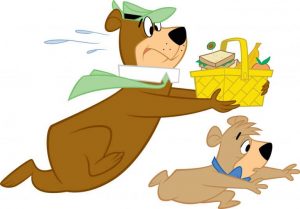 Join us this weekend to enjoy all your favorite camping activities such as kickball, GaGa Ball, ceramic painting, s'more making and more.
September 2-5
Labor Day Weekend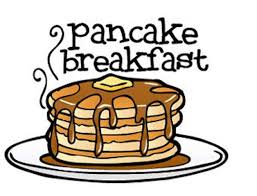 A three night stay is required. Tie-dye, prize bingo, pancake breakfast Sunday morning, with games and crafts all weekend.
September 9-11
AutoFest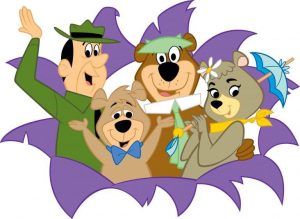 Auto Fest held in Heritage Park, join us for all the fun planned for the weekend at Jellystone Park.
September 16-18
Octoberfest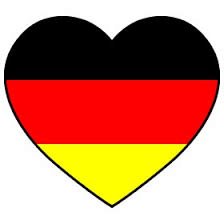 Frankenmuth's annual German Festival takes place in Heritage Park this weekend.
September 23-25
Awesome Autumn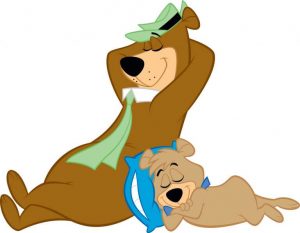 Welcome the Fall season with fall crafts, stuff a friend plush, and s'more making on Saturday night.
September 30 - October 2
Tricks or Treats Halloween Weekend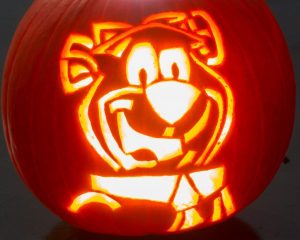 A fall celebration that includes pumpkin painting, spooky mini golf, and trick or treating.
October 7-9
Boo Boo's Halloween Weekend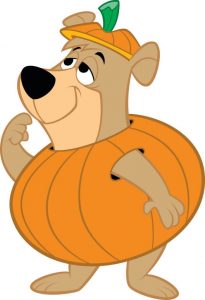 Pumpkin Painting and trick or treating. Saturday night Outdoor DJ and fall crafts make for a great weekend.
October 14-16
Yogi BearTM Halloween Weekend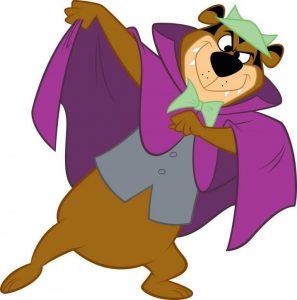 Trick or treating, pumpkin painting and awards for the best decorated campsite.
October 21-23
Halloween Fun Weekend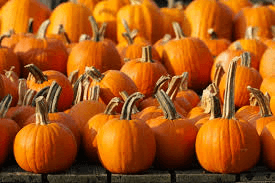 Fall crafts, pumpkin painting and trick or treating.
October 28-30
Fall Fun Weekend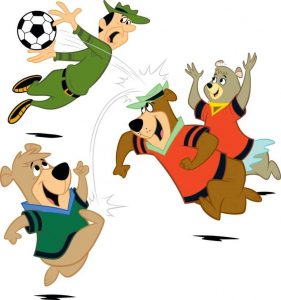 Join in on the last weekend of activities for 2022. Fall crafts and games can all be enjoyed this weekend.